This article was published on The Texas Tribune on September 19, 2022.
Health insurance giant Centene Corp. has agreed to pay $165.6 million to Texas to resolve claims that it overcharged the state's Medicaid program for pharmacy services.
It's the biggest known payout by the nation's largest Medicaid insurer over its drug pricing practices. The deal was signed July 11 but hadn't been publicly announced until Monday after Kaiser Health News obtained a copy of the settlement through a Texas public records request and began asking questions.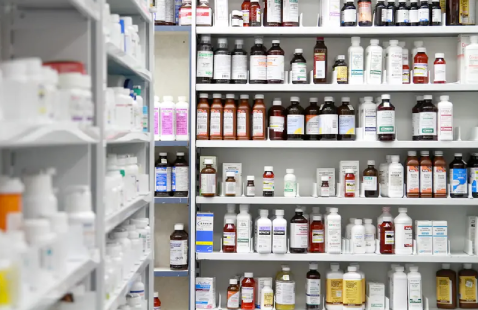 The agreement makes Texas at least the 12th state to settle pharmacy billing claims with St. Louis-based Centene.
Centene did not respond Monday to multiple requests for comment about the Texas settlement. But it has denied wrongdoing in several settlements, and Centene president and chief operating officer Brent Layton said last year that settlements in Ohio and Mississippi reflected the company's "commitment to making the delivery of healthcare local, simple and transparent" and allow it to continue its "relentless focus on delivering high-quality outcomes to our members."
Most states contract with private insurance companies such as Centene to cover people who have disabilities or earn low incomes in their state Medicaid programs, which are jointly paid for by state and federal taxpayers. In many of those states, the insurance company handles Medicaid prescription medications through what is called a pharmacy benefit manager, or PBM, to get lower prices. Such benefit managers act as middlemen between drugmakers and health insurers and as intermediaries between health plans and pharmacies. Centene has provided both those services in multiple states.
Medicaid has provided a big launching pad for Centene's growth and revenue. The company is the largest Medicaid managed-care insurer in the country, providing health insurance benefits to 15.4 million enrollees nationwide.
Multiple states have pursued allegations against Centene's pharmacy manager business, alleging that it overbilled their Medicaid programs for prescription drugs and pharmacy services. The total number of states is not publicly known. Centene has settled with Arkansas, Illinois, Kansas, Mississippi, New Hampshire, New Mexico, Ohio, Texas and Washington for a total of $475 million, according to news releases and settlement documents from attorneys general in those states. Three other states and their settlement amounts have not been identified by Centene or the states themselves.
Click here to view the full article online at texastribune.org.